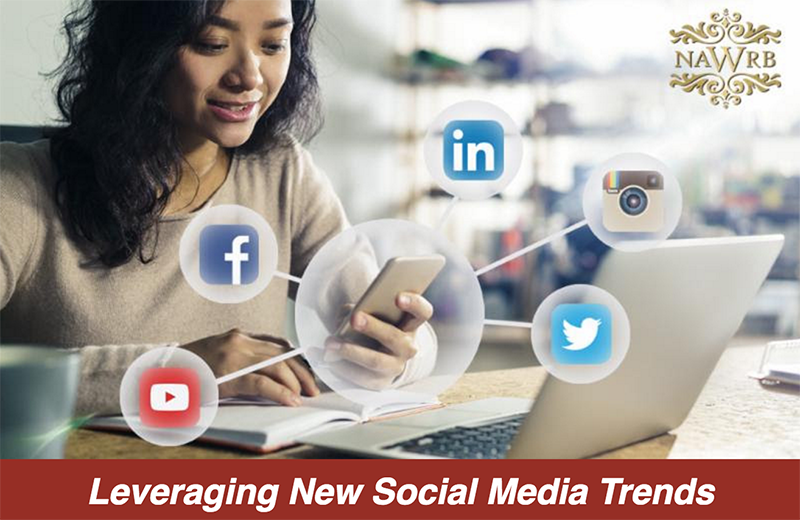 The Pew Research Center recently released a Social Media Fact Sheet detailing Americans' social media trends. When the Pew Research Center began measuring social media usage in 2005, five percent of U.S. adults used at least one social media platform. Today, 69 percent of the public utilizes some form of social media.
From helping us keep up with family members to rekindling lost relationships with friends, social media has become a constant in our lives. Receiving a congratulatory comment or seeing a photo of a loved one can bring a smile to our face, and this joy and connection often drives our usage. As the Pew Research Center reveals, social media is not unique to one group of people, and strategically using its prevalence can result in bottom-line growth.
---

---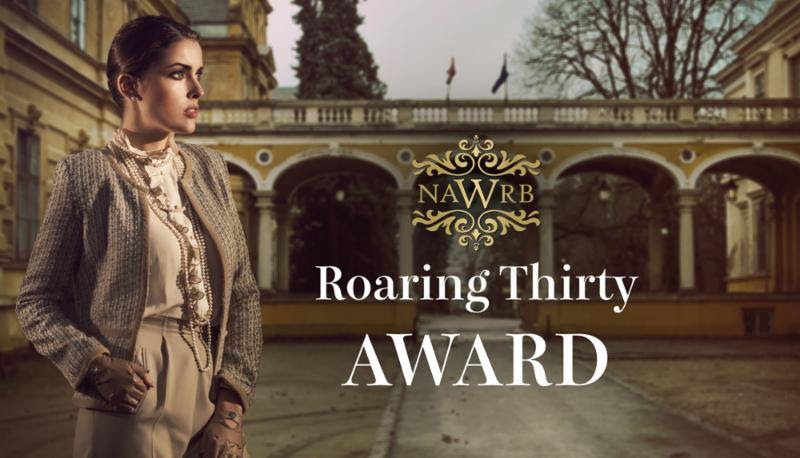 NAWRB Roaring Thirty Award Nominations Now Open!
The NAWRB Roaring Thirty Awards honor the women leaders in the housing ecosystem making a difference with a seat at the table for women. These are trailblazers succeeding through unprecedented obstacles and demonstrating women's power as influencers in business.
---

---
Linda McMahon Confirmed as SBA Administrator
On Tuesday, the U.S. Senate confirmed Linda E. McMahon as the 25th Administrator of the U.S. Small Business Administration (SBA). McMahon is the sixth and third consecutive woman to lead the federal agency. McMahon is the co-founder and CEO of Women's Leadership LIVE-which equips women to become leaders in their respective industries and provides solutions to the challenges facing women entrepreneurs-and co-founder and former CEO of World Wrestling Entertainment, Inc. (WWE).
---
---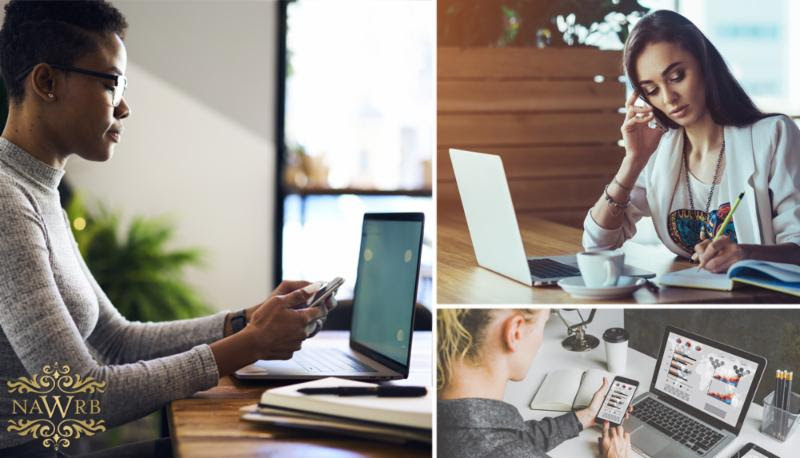 Trump and Trudeau Meet to Discuss Women in the Workplace
President Donald Trump and Canadian Prime Minister Justin Trudeau hosted a roundtable discussion focused on women in the workplace earlier this week. Trump kicked off the meeting by stating, "We must ensure our economy is a place where women can work and thrive."
---

---
Upcoming Events
If an event involves women's equality and supporting the women's movement,
NAWRB strives to be there. Join us to take part in making a better tomorrow!
February 14-17: National Mortgage Servicing Conference & Expo
At this year's conference, innovation in mortgage servicing will be at the forefront of discussions, including new strategies and tools to achieve results.
February 19-22: CREF/Multifamily Housing Convention & Expo
Join more than 3,000 commercial and multifamily real estate finance professionals at this MBA convention for four days of networking, relationship building and deal making.
February 26-March 1: SFIG Vegas 2017
SFIG and co-host IMN are excited to once again present the largest capital markets conference in the world.
March 6-7: LendIt USA 2017
Join established and emerging online lending companies and investors at the Javits Convention Center in New York for two action-packed days of learning, networking and deal-making.
March 14-15: Bank & Financial Institutions Special Assets Forum
As it has done over the years, IMN's forum will cover the latest on credit, loan review and workouts for a range of assets that includes Real Estate, Agricultural Loans, C&I, and Equipment Lending.
March 15: Million Women Mentors Senate Day and Leadership Council Meeting
Join Million Women Mentors, sponsors and over 125 representatives of industry, education and non-profit organizations to celebrate, promote and strategize how to further advance more women and girls in STEM careers through mentoring.
March 16: ChallengeHER Las Vegas
ChallengeHER works specifically with the Women-Owned Small Business (WOSB) federal contracting program as a tool to help leverage federal awards, learn the federal procurement process, and to connect with the right people. Event is FREE; seating is limited.
April 2-4: 15th Annual Enterprising Women of the Year Awards Celebration & Conference
Join Desiree Patno, NAWRB's CEO and president as she speaks on "The Impact of Real Estate Decisions on Your Bottom Line" from 3:15 p.m. – 4:00 p.m.
TBD: NAWRB and the LA Sparks
This year, NAWRB will host monthly trips to see the LA Sparks! We will provide tickets, transport and food for up to eight people, at minimal cost. Organizations passionate about the women's movement and helping their community are invited to join us in supporting female athletes and gender equality when the season tips off this May. To schedule an LA Sparks trip with NAWRB, call us at 949-559-9800 or email info@www.nawrb.com.
---
---
NAWRB sheCalls
NAWRB sheCalls provide industry updates, training and access to important resources for women in housing. Call in to find out what you've been missing!
Marcia Wieder, CEO & Founder of Dream University
Marcia Wieder, CEO & Founder of Dream University & Wall Street Journal Best Selling Author of DREAM: Clarify & Create What you Want, will be discussing the three powerful yet simple steps to dream bigger, live healthier lives, and design the next phase of your life.
U.S. Census Bureau Updates
NAWRB Housing Trends: learn the latest statistics about women, their businesses, poverty and homeownership.