Launch: Special Training Guide for Real Estate
Professionals July 17th, 2017
Costa Mesa, CA
NAWRB Nexus Conference: Bringing the Decision-Makers to the Table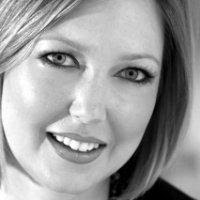 Melanie Gass
Sr. Partner Channel Marketing Manager SMB&D,
USSMB Business Development, Microsoft
Kick your Productivity into High Gear with
this Guide for Real Estate Professionals
Your role as a real-estate professional is simple: Turn your client's dreams into a reality. Of course, accomplishing that task is a whole lot more complicated. The first tool you need in your arsenal is a mobile operations center, a laptop or tablet that lets you stay on top of email messages, access a client's wish list from anywhere, search databases on the go for the perfect listing, or jump on a video chat for a client consultation.
A Microsoft Office 365 Business* subscription and Windows 10 will help you do all those things and more. This guide will help you kick your productivity into high gear, offering new ways to achieve the impossible during your workday. And it's actually pretty easy!
Connect with Executives and Government Agencies at the NAWRB Conference
NAWRB's conference provides the collaboration for the broad bandwidth of industries working in the housing ecosystem and, more specifically, women-owned and small businesses, to team up with others already doing business with several government agencies and public and private sectors.
To get a prime contract worth millions of dollars on a national platform, these agencies need companies that have services all over the country and beyond. NAWRB has been listed on several proposals as the provider of women-owned businesses. Are you registered to come and be part of the network?
Attendee List
6th Street Consulting
Altisource Portfolio Solutions
AMC Lending Group
AmeriCatalyst, LLC
Arbrook Realty
Asian Real Estate Association of America (AREAA)
Auction.com
Caliber Home Loans
California Department of General Services (DGS)
Capital Direct Funding
Cardinal Blue Investments, LLC
Casa Bella Realty Group/FHA Pros
Century 21 Marty Rodriguez
Certified Credit Reporting, Inc.
Chrimata, Inc.
Coldwell Banker
Concrete Preservation Institute
Consumer Financial Protection Bureau (CFPB)
CoreLogic
Desiree Patno Enterprises
Docutech
EarnUp
Executive Real Estate
Exit Realty Corp International
Faith and Community Empowerment (FACE)
Federal Deposit Insurance Corporation (FDIC)
Federal Housing Finance Agency (FHFA)
Federal Reserve Bank of San Francisco
FlipTrust
Freddie Mac
GME Enterprises
The Herbert H. Landy Insurance Agency, Inc.
HK Payroll Services, Inc. (HKP)
HomeFree-USA
HousingWire
Hudson & Marshall
Isaiah House
Janeway Law Firm, P.C.
The Jills
JP Morgan Chase Home Loans
Keller Williams Realty
LA Family Housing
Merlin Enterprises/Summit Realty
Microsoft
Mortgage Bankers Association (MBA)/mPower
Mozingo & Patel, A.P.C.
NAHREP
NeighborWorks Orange County
New American Funding
Nice and Bella
Pendo
Powerhouse Realty Inc
Property Shop Real Estate Firm
Real Estate On Demand
Real Estate Professionals World Enterprise Marketing
Realty One Group Northwest
Realty World Golden Era
Red Label Realty
RE/MAX Elite Associates
RE/MAX Estate Properties
Reno/Tahoe Realty Group, LLC
Sea Turtle Real Estate, LLC
Selene Finance
Sindeo
STEMconnector/ Million Women Mentors
Stepp Commercial
Summit Funding
Ten-X
Top Level Realty
Torelli Realty
United Wholesale Mortgage
U.S. Small Business Administration
VRM Mortgage Services
Wallick and Volk
WealthWise Financial Services
Wells Fargo Home Mortgage
Women Impacting Public Policy (WIPP)